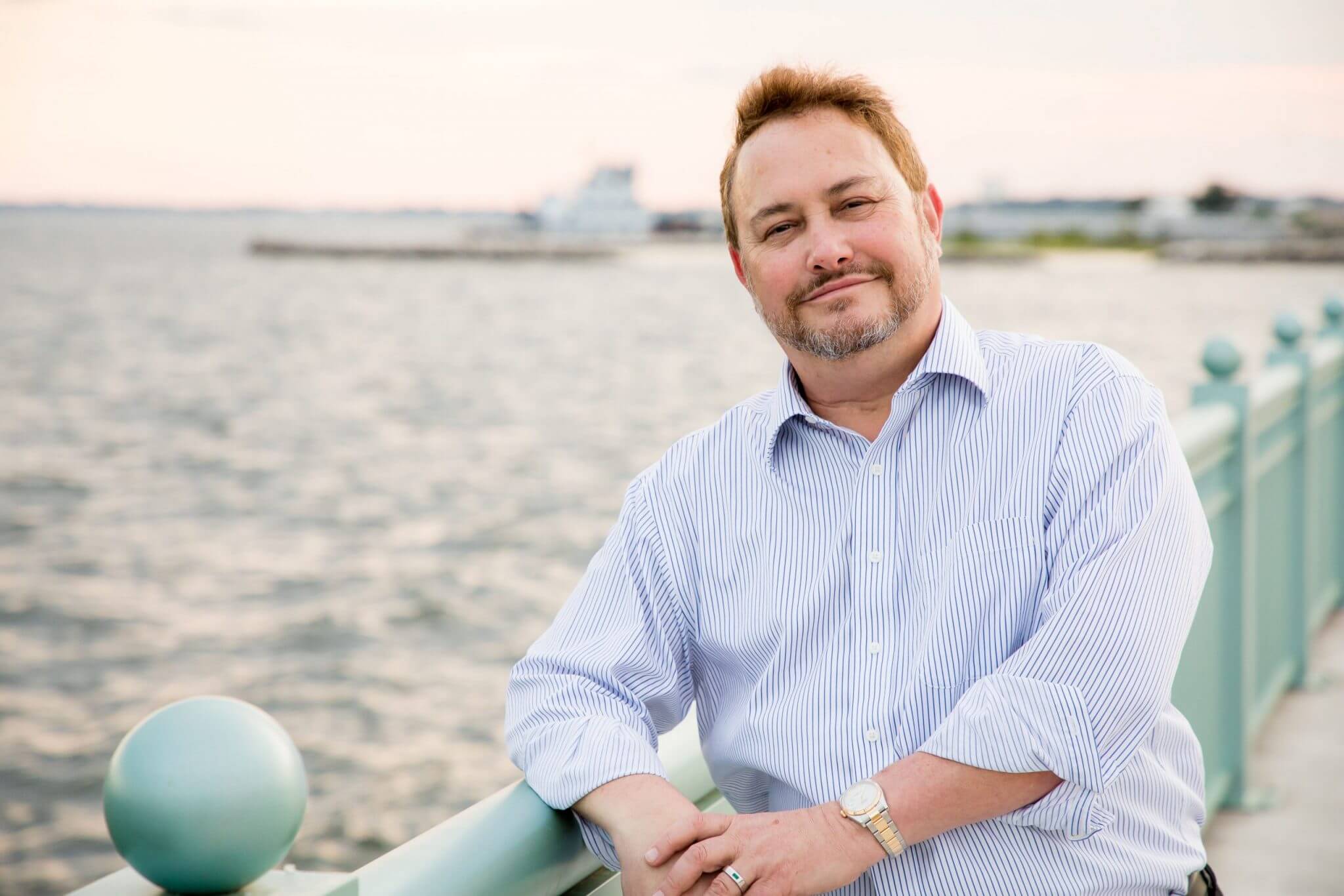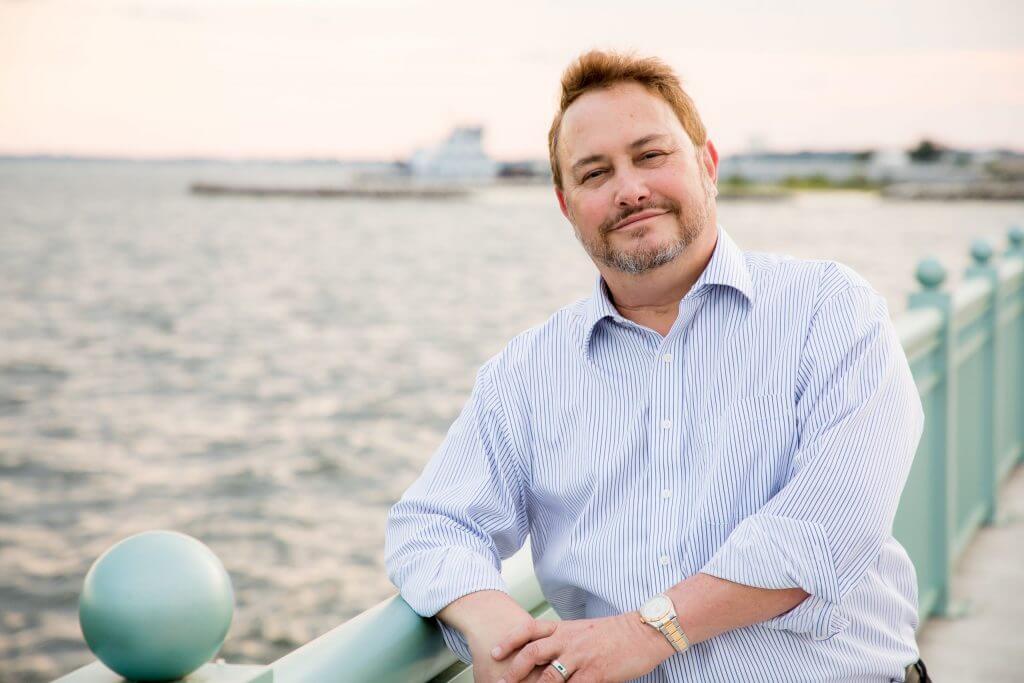 The Soloway Law Firm began as an idea of Daniel M. Soloway more than 40 years ago. Deciding to become a lawyer at the tender age of eight, Mr. Soloway set out to create a practice of law that served the interests of his clients in a somewhat old-fashioned way — through simple hard work and a dedication to winning each legal fight in an ethical and honorable manner.
Education and Early Experience
Mr. Soloway refined this idea as he worked his way through high school, college, and law school. Before passing the Bar exams to become a licensed attorney, Mr. Soloway became the University Public Defender for the 20,000 students attending Florida State University.
Mr. Soloway also worked as a law clerk to four Florida Circuit Judges and, ultimately, for the Dexter Douglass law firm in Tallahassee. Mr. Douglass, who was appointed to help write the revised century-old Florida Constitution in 1968 by the Governor of Florida and the Florida Legislature, is himself one of the most renowned attorneys in the history of the state. He recently expressed that, in over fifty years of practice, "[Dan Soloway] was the finest law clerk I ever had."
Mr. Soloway graduated cum laude from the University of New York, and as an Honors Graduate from Florida State University School of Law.
Founding The Soloway Law Firm
Over the next nine years, Mr. Soloway's success at both the trial and appellate levels in Florida and federal courts helped lead to the firm's growth from only two lawyers to six lawyers and 18 support staff. However, the growth and success of this firm motivated Mr. Soloway to create his ideal law firm in 1998 — the Soloway Law Firm.
In fairly short order, Mr. Soloway worked to build a law firm that now includes three attorneys: Dan Soloway, Daniel Finelli, and Ian MacLaren. The firm's seven support staff include legal assistants, support personnel and an office manager.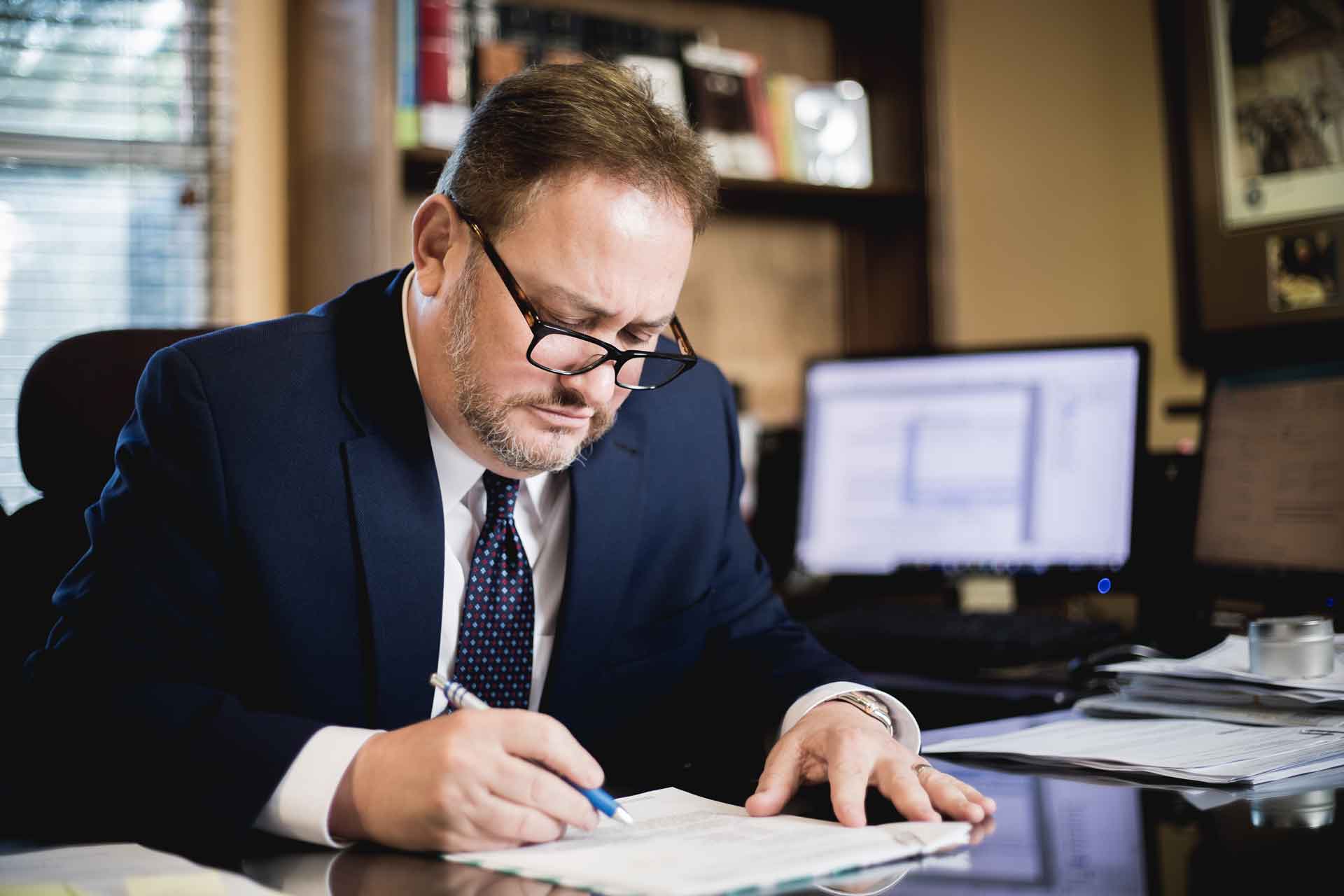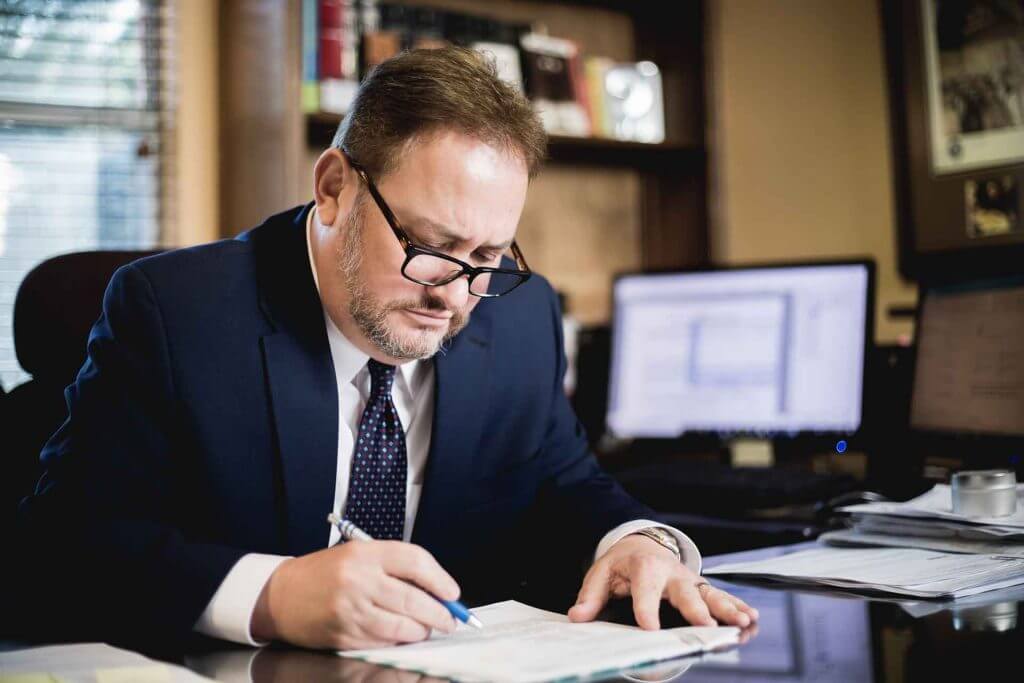 Success Built on Hard Work
From the birth of the Soloway Law Firm as an idea so many years ago, to the present vibrant and growing successful law practice, our goal has remained the same. Our simple but intense hard work approach continues to be our guiding principle and road of travel to achieving victory for all our clients.
The Soloway Law Firm has achieved a state, regional and national reputation for performing the highest quality legal work in all its areas of practice. Daniel M. Soloway has received the highest rating available in the United States for legal ability, integrity and ethics from the Martindale-Hubbell publication, which has been rating attorneys on the basis of peer-review by lawyers and judges for over 130 years.
Mr. Soloway is consistently included in numerous prestigious publications for more than a decade, including Who's Who in America, Who's Who in American Law, and the International Who's Who of Professionals. His large million- and multi-million-dollar settlements and trial verdicts have resulted in his inclusion into the Million Dollar Advocates Forum, a threshold of case success he has met five times over for his clients in three states over two decades of practice.
Mr. Soloway's awards and honors include the Florida Bar President's Pro Bono Service Award, as well as the Escambia-Santa Rosa Bar Association's Pro Bono Publico Award honoring his free legal services performed for the poor and needy citizens of Northwest Florida. In 2003, Mr. Soloway was chosen from over 50,000 attorneys in America to present an argument before the United States Supreme Court by the Association of Trial Lawyers of America.
Additional Information
Areas of Practice
40% Personal Injury/Wrongful Death
25% Civil Rights/Police Brutality/Prisoner Injury
10% Insurance Litigation/LTD & ERISA
20% Social Security (SSDI & SSI)
5% Federal Workers' Comp (LSHWCA, DBA, NAFA)
Litigation Percentage
75% of Practice Devoted to Litigation
Certifications & Specialties
Civil Trial Law, Florida, 1997
Circuit Court Meditator, Florida, 1999
Civil Trial Advocacy, National Board of Trial Advocacy, 1998
Bar Admissions
Florida, 1985
U.S. Court of Appeals 11th Circuit, 1986
U.S. District Court Northern District of Florida, 1986
U.S. District Court Southern District of Alabama, 1988
U.S. Supreme Court, 1989
U.S. District Court Middle District of Florida, 1995
Education
Florida State University College of Law, Tallahassee, Florida, J.D.
Honors: With Honors
State University of New York, Center at Buffalo, Buffalo, New York, USA
B.A. Legal Studies
Honors: Cum Laude
Teaching Positions
Adjunct Professor at Florida State School of Law 2008 & 2015
Honors and Awards
Florida Bar President's Pro Bono Service Award, 1990
Escambia-Santa Rosa Bar Association Pro Bono Service Award, 1989
Marquis Who's Who Among Rising Young Americans, 1992
Marquis Who's Who In American Law, 1992 – Present
Marquis Who's Who In America, 1992 – Present
Marquis Who's Who In The World, 1993 – Present
Marquis Who's Who In The South And Southwest, 1995
International Who's Who In Professions, 1995
Professional Associations & Memberships
Pensacola-Escambia Human Relations Commission, 1996 – 1998 Commissioner
Million Dollar Advocates, 1996 – Present Diplomat
Florida Bar Association, 1995 – Present Member
Association of Trial Lawyers of America, 1985 – Present Diplomat
Academy of Florida Trial Lawyers, 1985 – Present Eagle Sponsor
National Board of Trial Advocates, 1995 – Present Diplomat
American Bar Association, 1985 – 2016
National Organization of Social Security Claimant's Organization, 1986 – Present Diplomat
Escambia-Santa Rosa Bar Association, 1985 – Present Member
Epilepsy Society of Northwest Florida, Professional Advisory Board
Published Works
Dry Shoes, Florida Bar Journal, January, 1992
Premises Liability in Jail, AFTL Journal, February, 1994
Early Lessons, Summation, Vol. XVI, No. 3, August, 1989
Golf, Summation, Vol. XVI, No. 4, September, 1989
Around the World in AIDsy Days, Summation, Vol. XVI, No. 5, October, 1989
Causation in Fact, Summation, Vol. XVI, No. 6, November, 1989
The Day Before Christmas, Summation, Vol. XVI, No. 7, December, 1989
Government Liability to Prisoners for Work-Related Injuries, 398 AFTL Journal, November, 1995
Mr. v. Mrs. Esquire, Summation, Vol. XVII, No. 1, January, 1990
A Hurricane Story, Summation, Part 1, Vol. XXIII, No. 1, September, 1996
A Hurricane Story, Summation, Part 2, Vol. XXIII, No. 2, October, 1996
Representative Cases
Turner v. Phillips, 2022 WL 458238 (11th Cir. Feb. 15, 2022)
McNeal v. UNUM Life Ins. Co., 3:21cv75-TKW-EMT (N. D. Fla. Aug. 26, 2021)
Turner v. Phillips, 2021 WL 3026965 (N.D. Fla. June 21, 2021)
McConnell v. Amercian General Life Ins. Co., 434 F. Supp. 3d 1285 (S.D. Ala. 2020) recon denied, No. CV-19-0174-WS-MU, 2020 WL 948082 (S.D. Ala Feb. 26, 2020)
Pinckard v. Secretary of Health & Human Svcs, 2017 WL 3527997 (U.S. Ct Fed Claims 2017)
Brown v. United of Omaha, WL 162023 (N.D. Fla. 2017)
Brown v. United of Omaha, 3:15-cv-161/MCR/EMT (N.D. Fla 2016)
Moulton v. DeSue, 2012 WL 5378807 (M.D. Fla. Oct.31, 2012)
Moulton v. DeSue, 2012 WL 8962902 (M.D. Fla. Oct.16, 2012)
Moulton v. DeSue, 2012 WL 2865809 (M.D. Fla. July 11, 2012)
Doyle v. Liberty Mutual, 542 F.3d. 1352 (11th Cir. 2008)
Crowne Partners, Inc. v. Stokes, 939 So.2d 1062 (Fla. 1st DCA 2006)
Cigna Health Care v. Calad, U.S. Supreme Court, 124 S.Ct. 2488 (2004)(argued on brief)
Aetna Health Care v. Davila, U.S. Supreme Court, 124 S.Ct. 2488 (2004) argued on brief)
Norman v. Farrow, 880 So.2d 557 (Fla. 2004)
Norman v. Farrow, 884 So.2d 27 (Fla. 1st DCA 2004)
Featherson v. Metropolitan Life Ins. Co., 223 FRD 647 (ND Fla. 2004)
Weiss v. Leatherberry, 863 So.2d 368 (Fla. 1st DCA 2003)
Cleff v. Farrow, 832 So.2d 158 (Fla. 1st DCA 2002)
Letner v. UNUM, 203 F. Supp. 2d 1291 (N.D.Fla. 2001)
Titan Indemnity Co. v. Newton, 39 F.Supp.2d. 1336 (M.D. Alabama 1999)
Garland v. City of Andalusia, 40 ATLA L.Rep. 3 (M.D. Alabama 1997)
Ford v. Bay County School Bd., 30 ATLA L.Rep. 277 (1995)
Williams v. Harrison, 393 AFTL Journal 11 (1994)
Psychiatric Assoc. v. Siegel, 610 So.2d. 419 (Fla. 1992)
Florida Sheriff's Self Ins. Fund v. Escambia County, 585 So.2d. 461 (Fla. 1st DCA 1991)
Mandel v. Doe, 888 F.2d. 783 (11th Cir. 1989)
Stephen v. American Tobacco Co., 825 F.2d. 312 (11th Cir. 1987)
Whited v. Barley, 506 So.2d. 445 (Fla. 1st DCA 1987)
Pro Bono Activities
Escambia-Santa Rosa Bar Association, Summation Editor, 1989 – 1990

Disabled Adult Child (DAC) benefits are a type of Title II Social Security Disability benefit available to disabled individuals who are the adult children of Social Security beneficiaries who are unable to work due to their disabilities.

Federal Workers Compensation: What Do I Get And When Do I Get It, Part Two As we discussed in Part One of this article, while it may take a long time to finally get a Formal Hearing before an Administrative Law Judge (ALJ), once you do get your hearing, you will get your opportunity to…

Setting the (Medical) Record Straight An applicant for Social Security Disability Benefits is chained to his medical records like a sailor is to his ship. And, as a sailor must work to keep all aspects of a vessel "ship shape," an applicant for Social Security Disability Benefits is due to take steps to make his…