In addition to our significant social security practice, we represent persons with group or individual short term and long-term disability insurance. For over 28 years, we have brought claims against most of the major insurance companies, including Aetna, Cigna, Unum, Hartford, MetLife, and others for denying the disability claims of our clients — doctors, lawyers, nurses, teachers, laborers and many other occupations.
---
Fighting for Denied Disability Insurance Benefits
Some of these insurers pay short-term disability (STD) benefits but deny the same person's claims for long-term disability (LTD) benefits. Other insurers pay LTD benefits for a short time period, but then cut off benefits for a host of improper reasons. Even worse, other carriers pay absolutely nothing at all.
The majority of people with short- and long-term disability insurance coverage receive it through their employer. All employees working for a particular employer, or a select level of staff such as managers and higher-level employees, make up a group of covered persons. Unfortunately, such group coverage usually forbids the application of Florida law and mandates the application of arguably the most unfair federal law on the books today — ERISA.
Disability Insurance Laws: ERISA Compared to Florida Law
The Employee Retirement Income Security Act of 1974, also known as ERISA, is completely different than Florida law.
Florida Disability Insurance Law
Disability insurance purchased separately from what is provided through your employer allows a lawyer to fight an unfair decision by an insurance company to deny or cut off disability benefits. The greatest of these weapons is an entitlement to a jury trial.
For instance, if an insurance carrier denies your STD or LTD claim by saying you are not in fact "disabled" under the definition included in your policy, a jury finding that you are in fact disabled means you win your case. You may use all available evidence in support of your disability claims, including the expert testimony of your treating and examining physicians and, of course, your own testimony and that of your spouse and other family members.
In addition, if you win, the trial judge in most circumstances MUST award you not only all your past-due benefits (plus interest) but also your ATTORNEY FEES for being forced to hire representation.
Restrictions Imposed by ERISA
Unfortunately, under ERISA, none of these weapons are available to you. That is why, in Mr. Soloway's opinion, this law is so unfair. ERISA claims are governed by a federal law that takes away your right to present your evidence in court to a jury of your peers, with automatic attorneys' fees awardable in victory.
Instead, a Federal District Judge is your fact finder. In addition, even if you successfully prove that you are disabled and the insurance carrier was incorrect in finding otherwise, you still have to prove that the insurer's decision to deny your claim was "arbitrary and capricious." The judge usually only reviews the evidence used by the insurer's claims adjuster at the time the final decision was made. Unless the judge believes the carrier's decision was both wrong AND a result of an arbitrary and capricious review, you lose.
Even if you establish this very high burden of proof and receive interest on your back-due benefits, there is still no guarantee that the federal judge will award you attorney's fees. Since the award of fees is based upon a separate, multi-factored test, many successful claims result in no fee award whatsoever.
Experienced Short- and Long-Term Disability Insurance Attorneys
At the Soloway Law Firm, we talk great pride in accepting clients who have suffered STD and LTD claim denials. The fact that the applicable laws are often unfair and stack the odds against our clients only makes our resolve to win even stronger. Mr. Soloway has been handling these complicated claims for over 28 years and has been teaching this area of law for over 20 years to other lawyers in Florida and around the country.
The insurance carriers know which law firms have experience in this area of law, and we are proud that they know when the Soloway Law Firm is against them, they are in for a major litigation duel. Put the strategies and assets we have developed over many decades of Florida and Federal Disability litigation to work for you on your STD and LTD claims.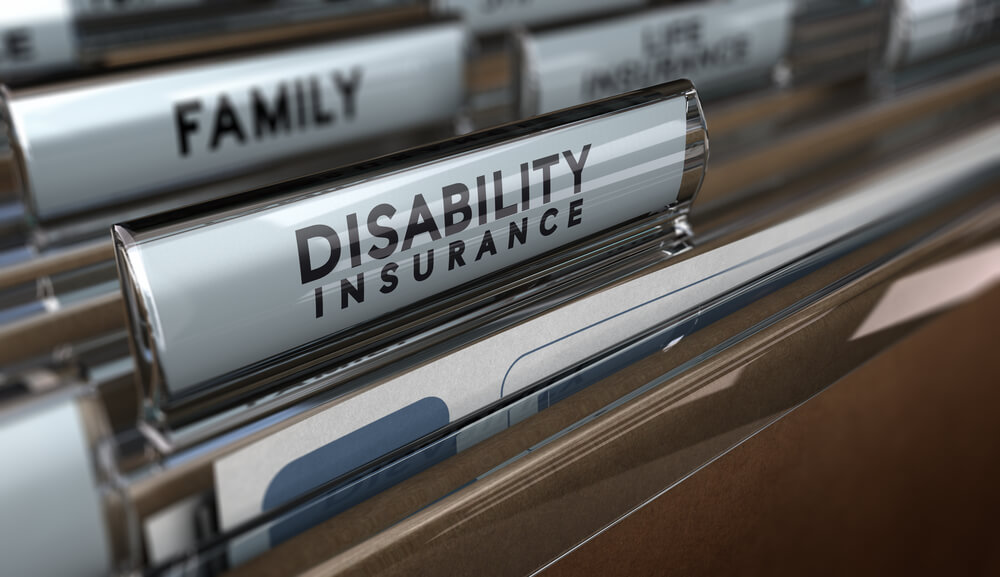 And here lies the worst part of Federal Court review of your ERISA LTD claim. If the Federal Judge agrees with us that you are disabled and the insurer was wrong in finding otherwise, YOU STILL DON'T WIN!

What should you do if you become disabled and unable work? For most people, the first step is to file for Social Security Disability. However, you may have additional options such as short-term and/or long-term disability insurance (STD and LTD, respectively) through your employer. This blog is designed to provide you with an overview of…